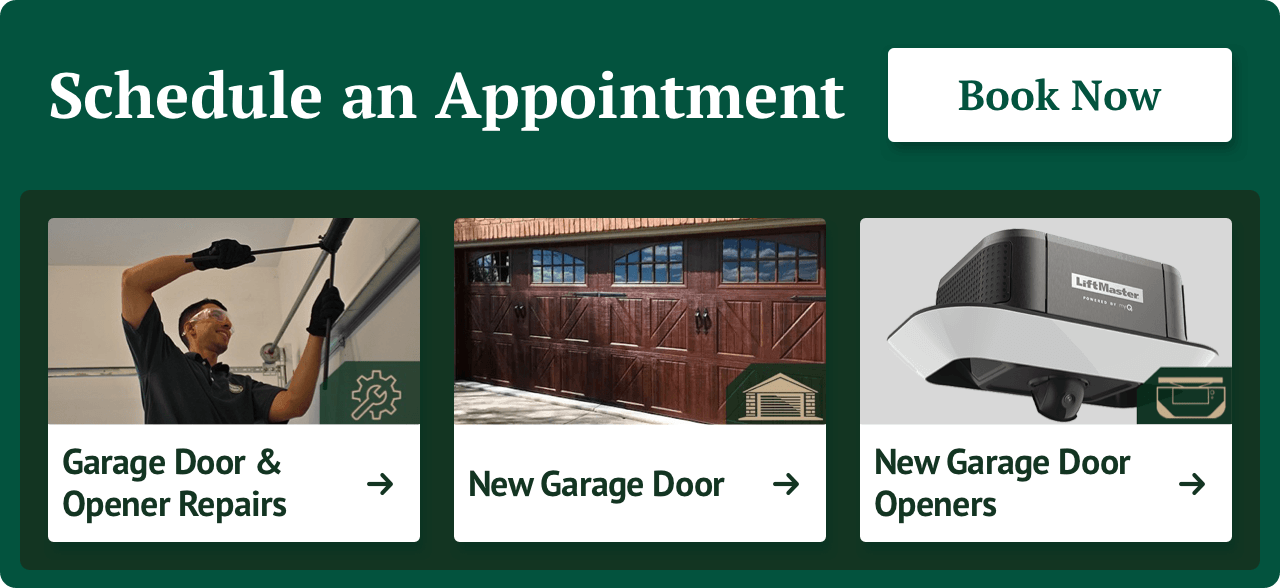 Precision Door Service installs new, quality garage doors throughout Northeast Indiana. Whether you are building a new home or just looking to update the exterior of an older build…Precision has a door for you!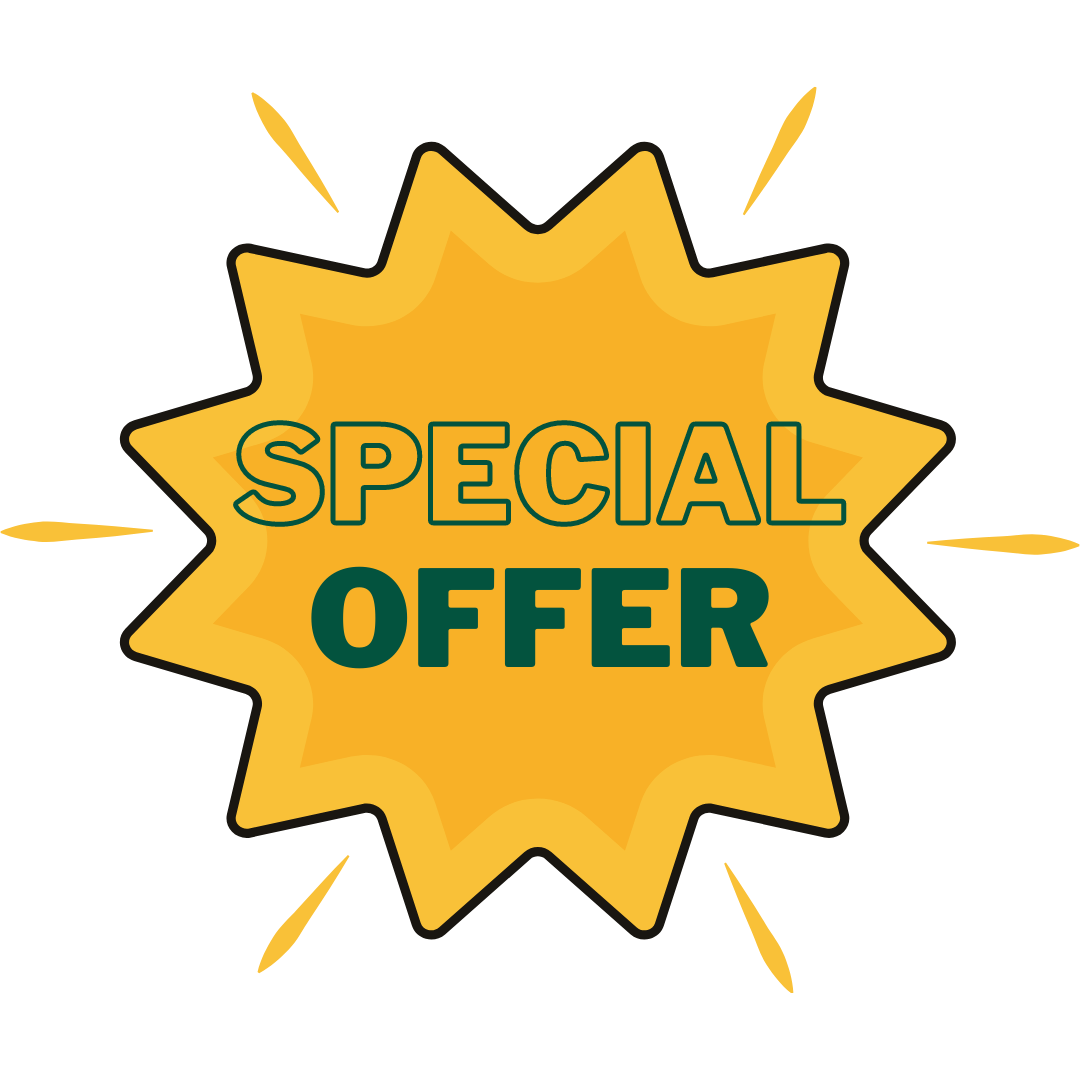 New Garage Door Installations Starting at $999*
Call for Free Estimate
*windows, colors, and accessories can incur additional costs
Choosing the Right Garage Door Style
Garage doors commonly come in steel, wood, and wood composite. Depending on the style you are looking for and where your garage is located, will depend on which door is right for you.

Steel Garage Doors
Steel is the most common material used in garage doors. Steel garage doors require very little maintenance which makes it a popular choice. It is available in many styles, colors, and window options. Steel doors, when insulated, can be very energy efficient. Steel doors are typically your lowest price option.
If the surface of the door is prepared correctly, they can be painted; but the doors come ready for installation. Homes with a detached garage commonly choose steel garage doors.
Carriage House Garage Doors
Carriage House garage doors come in wood or steel. The style is reminiscent of the older style of garage doors that were pulled opened instead of lifted overhead. If you are looking to up your curb appeal, a carriage house door is your best choice.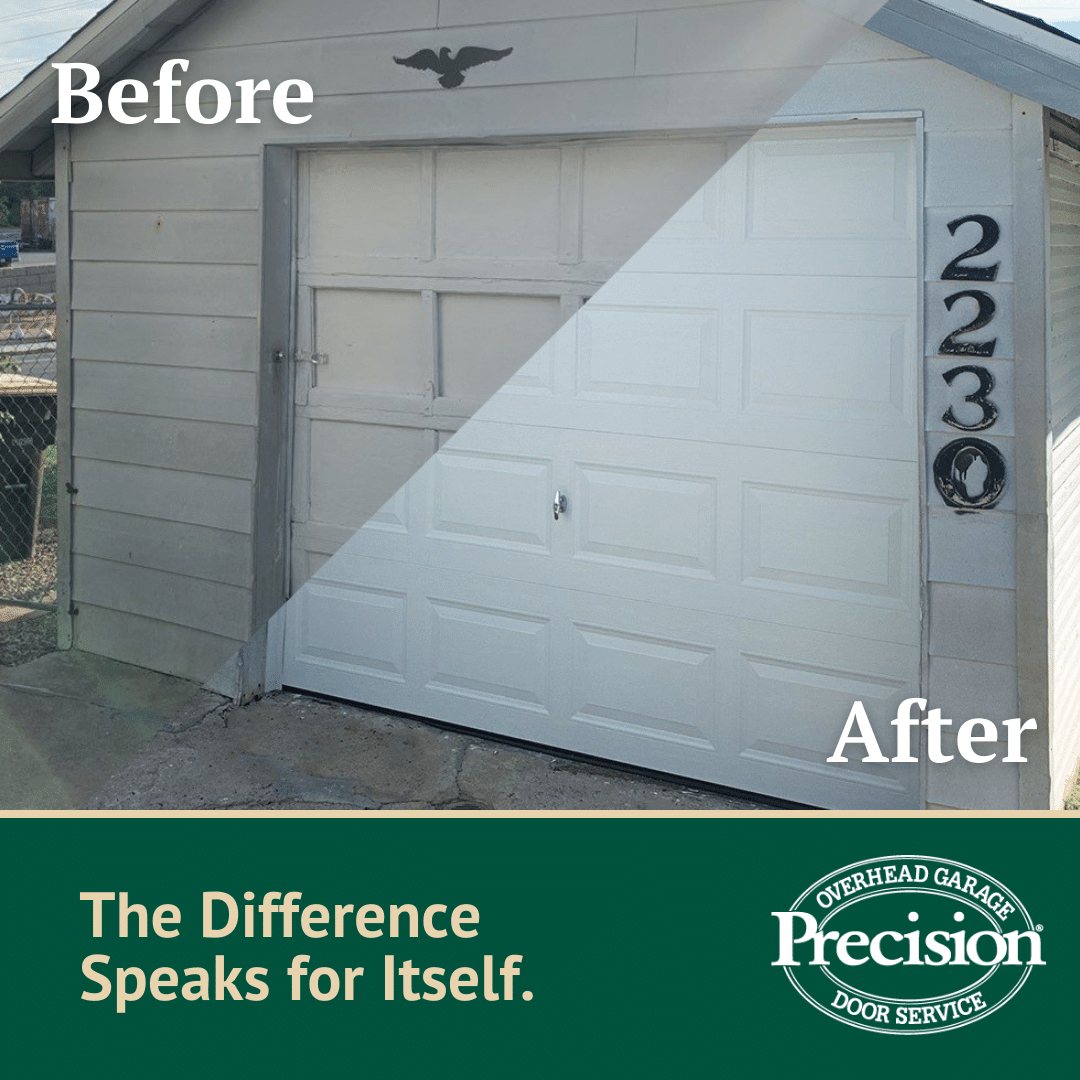 What Additional Options Do I Have?
Aside from the material of your garage door, other factors play a role into the style/design of your door. 
Windows
Windows instantly add interest to your door. Not only do they add to the façade of your home, but they help to let natural light into your garage when the door is closed. On average, windows can add 15-20% to price of a door.
Color
Color can make your garage door fun. Most color options are included in the price of the door. However, some steel doors have an available wood grain texture that has a slight premium. It's a wonderful alternative when you want to capture the look of wood with the "no-maintenance" of steel.

Decorative Hardware
If you are looking for a low-cost option to enhance your garage door, choose from a variety of hinges, handles and knobs. These decorative options help to add authenticity to carriage house doors.
What Types of Garage Door Insulation Are Offered?
We offer garage doors with polystyrene or polyurethane insulation. Precision Door offers a single layer, double layer, and even triple layer insulation door options. Ask your technician or a member of our customer service team for more details.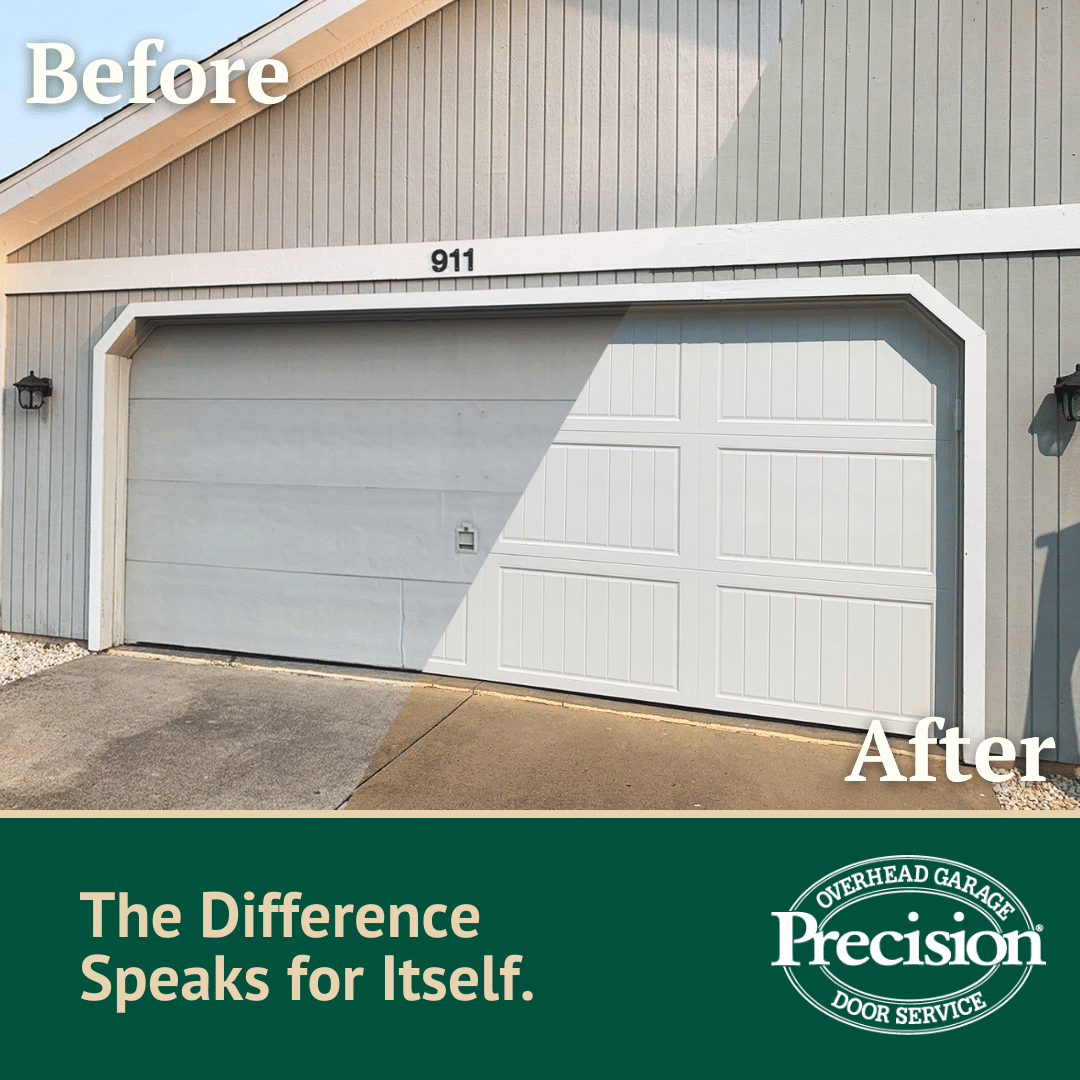 Special financing options available - click to learn more.
Custom Garage Doors
There are times when a standard garage door just won't work. The style or size of your garage opening may mean you need a custom garage door. Custom garage doors can offer many architectural styles to complement your home's design. Call to talk to a member of our customer service team to learn what options are available on a custom overhead garage door. 
"Very happy about our new garage door. The installer was very polite and answered all of our questions to our satisfaction. We would and will recommend Precision garage door to others."
-Gene and Elizabeth S. from Fort Wayne